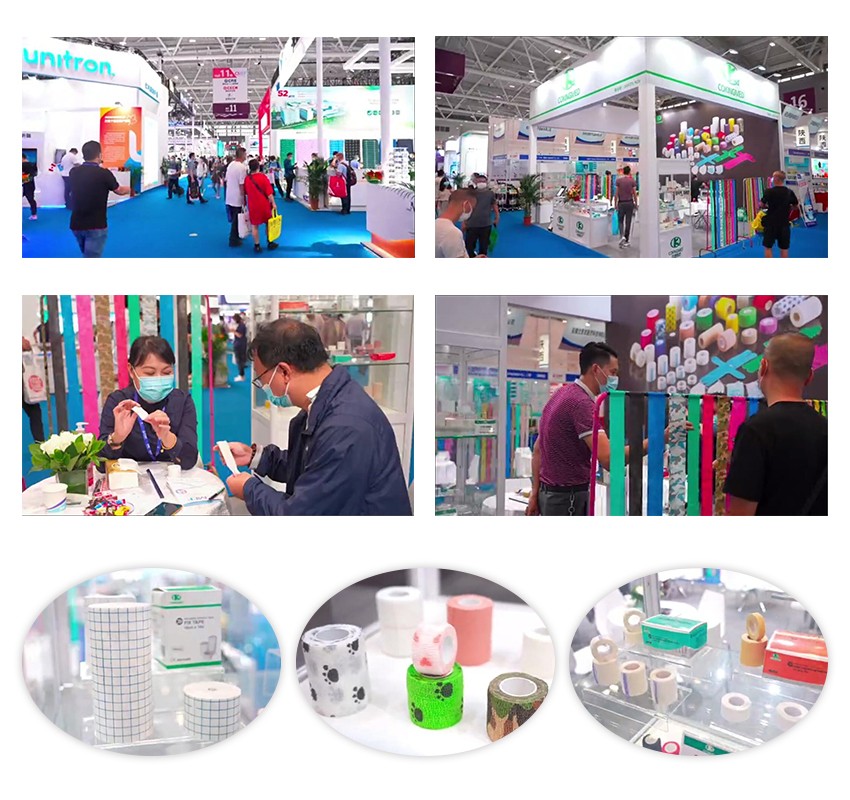 CMEF autumn exhibition of China International Medical Device exhibition, referred to as autumn medical Expo, is held twice a year. The exhibition is held in Shanghai, Shenzhen and other cities. CMEF medical Expo is a very influential medical device exhibition in the world, with an exhibition area of 300000 square meters and more than 5000 exhibitors.
From October 13 to 16, 2021, the 85th China International Medical Device Expo autumn exhibition was held in Bao'an District, Shenzhen National Convention and Exhibition Center! Zhejiang Ke Kang Medical Technology Co., Ltd. invited to participate in the exhibition, showing our disposable masks, KN95 respirators, FFP2 respirators, silicone gel tape, medical breathable tape, sports tape, Spunlaced tape, self adhesive elastic bandage, EAB bandage, intramuscular adhesive tape (muscle paste) and other products.
We have consolidated our existing cooperative relations and explored a large number of potential customers, which has laid a foundation for opening up new markets.
During the four-day exhibition, the booth attracted countless exhibitors, and the staff always communicated with the exhibitors with full enthusiasm and serious attitude; At the venue, after a certain understanding, the exhibitors showed a strong intention of cooperation.