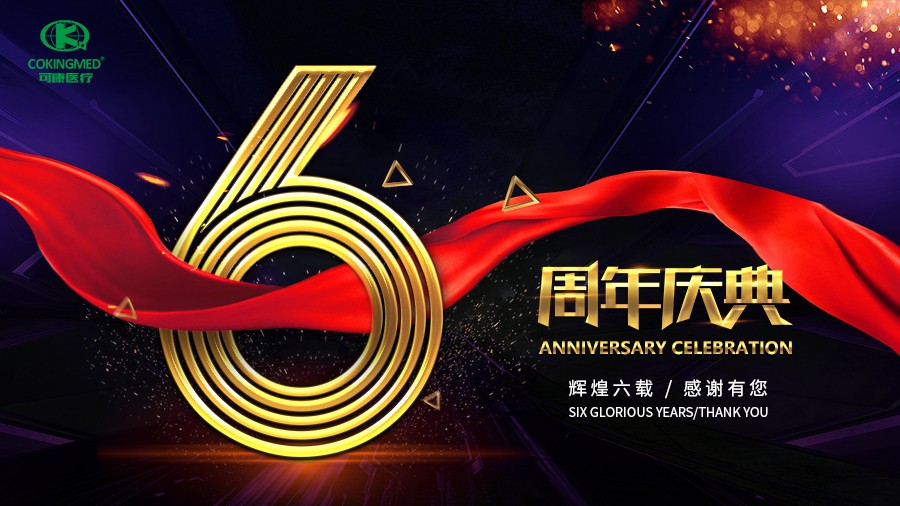 As the new year begins, Zhejiang Kekang Medical Technical Co., Ltd celebrates its 6th anniversary (from February 10, 2017 to February 10, 2023) with its unwavering effort and thanks the employees of Zhejiang Kekang Medical Technical Co., Ltd who have worked very hard to construct its past and present.
Over the past six years, through continued equipment improvement and technological advancements, Zhejiang Kekang Medical Technical Co., Ltd has worked to develop a series of products of medical tape and elastic bandage that are "specialized, refined, stronger, and larger." The corporation has earned the quality management system certifications of the German TUV ISO13485 and ISO9001, ISO14001, and ISO45001, and own the right of export and import. Since its establishment, it has received six consecutive years of Hongqiao Town's "Star Enterprise" rating. It won the 34th place in the "Top 50 Yueqing Manufacturing Enterprises" and the special input award of "Hero of Per Mu Tax" in Yueqing City in 2020. In 2021, it was rated as an "Advanced Unit" of charity work by the Yueqing Charity Federation, and Mr. Huang Peirong, the chairman , received the title of "Excellent Worker of Charity." In December of the same year, the firm was evaluated as a countrywide "high-tech enterprise" and "small and medium-sized high-tech enterprises in Zhejiang Province." In January 2023, the company won the titles of "specialized and sophisticated small and medium-sized enterprises," "innovative small and medium-sized enterprises," and "Wenzhou High-tech Enterprise R&D Center" in Zhejiang Province. Always keep in mind your initial goal, and you will succeed every time. The success of everything relies on specifics and hard effort. We have never been the best, but we have always strived to be better.
Those who are eager to work with one another and those of like mind stroll side by side. The people of Zhejiang Kekang Medical Technical Co., Ltd expand the market, create their brand, place a high value on responsibility, take responsibility fearlessly, build confidence, and strive for growth. The new plant, which is situated in the Marine Economic Digital Electrical Micropark in Yueqing Gulf Port Area, formally began construction on October 7, 2022, and is scheduled to be operational in 2024. All the people of Zhejiang Kekang Medical Technical Co., Ltd. are anticipating the company's new and ambitious growth as a result of the ongoing development and expansion of the production scale.
The grand road is as iron. We believe in honesty and pragmatism, and work to achieve our objectives;
Now we are stepping forward from the beginning and standing at the new starting point of the next six years. We have a lot of self-confidence and ambition!
The journey is more than what is expected. Do things with a focus toward the future. We are still dream chasers on our new adventure.